Professional Oven Cleaning London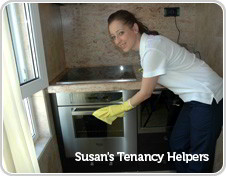 We all enjoy a home made meal, but grills and ovens get covered in cooked-in fat and food leftovers. If you have tried it all, but still can't cut through the grease deposits, it's time to call the professionals. The oven cleaning London team will come fully equipped to cut through and remove stains and grease of every surface of your ovens and grills. We have a high success rate as a result of the years of experience and top-of-the-range degreasers we use. Our end of tenancy cleaners have the knowledge and expertise to design and deliver an oven and BBQ clean according to your needs and budget.
Maintaining Your Oven And BBQ Can Be Easy
Now, having an oven, grill or even a barbecue and using them to cook both classic and exotic meals can be a real pleasure. Sadly, almost everything you cook by using either of these appliances will leave the surface and fixtures dirty and in many cases - greasy. If you clean your oven, grill or barbecue often or right after you've finished cooking, you won't have any problems with the cleaning process whatsoever. However, if you've left the greasy appliance neglected, it has probably accumulated a lot of dust, which in combination with the grease will lead to sticky residue and in some cases - grime. These frustrations can be easily avoided by hiring professional cleaners to tackle the stains before they have a chance to leave permanent marks or even damage the surface and/or interior of the appliance.
Testimonials
I was in a desperate need of an overall oven cleaning, but I'm an extremely busy person and had no time to do it myself. I booked oven cleaning with these guys and they did a great job. I couldn't recognise my oven after the cleaning and they do it with eco-friendly cleansers. I have to say, I was impressed. The service is really budget-friendly and on point. Definitely will recommend.