Reliable Boxes and Packing London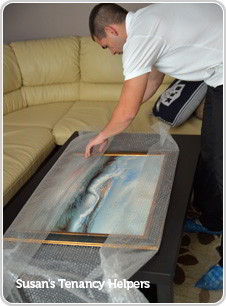 With today's busy life, packing your belongings and moving house can turn out to be a little too much to handle. Our boxes and packing London team can take care of the packing, labelling and stacking up of the boxes filled with your possessions, getting them ready to be loaded and transported. When making a booking with us, you leave your belongings in the hands of a trusted service provider with many years of experience. You will receive the first class service like many customers before you. You don't have to take our word for granted. Over onto our testimonials page you can read some feedback from our customers. Let us give you a helping hand and deal with the stressful situation instead of you!
Make Your Relocation Easier
There are many details when it comes to moving and relocating, one of the most important ones happens to be packing. Packing is the process which involves a thorough organization and sorting of all your belongings before you can wrap, box and move them to your new residence. While the process itself doesn't seem all that difficult, it takes a great deal of time to sort through everything you currently own from decor and furniture to the clothes in your closet. We understand how important your possessions are to you and so do the professionals. When you hire a staff member to assist you with wrapping-up and boxing any and all of your belongings, you're guaranteed great results with no mishaps and minimal difficulties. And while some of the items you own may seem too bulky or fragile to move properly, the staff you'll be working with will find no object too difficult to wrap and/or box safely.
Testimonials
I had to leave the property ASAP and these guys saved the day. They came within hours and did everything according to the list that my landlord provided. I got my deposit back without any problems whatsoever. Thanks a lot!